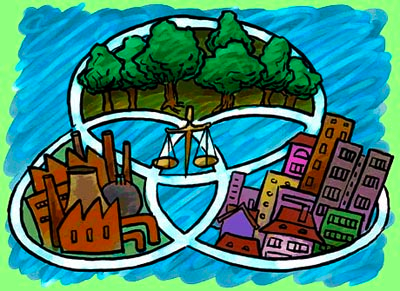 Existing Related Wikis
Doug's Plan for a SLAC Wiki
Define sustanable (heh! Good luck!)
Define premise and assumptions about level of physical comfort.
Identifying scare tactics used to market goods for "survival".
Some Ideas/Skills/Capabilities that I think people will need:
Cooking and food preparation skills.

Sourcing resources
Basic Preparation and Variations.
Solid understanding of a cultural method of cooking. i.e. French. Native, Tunisian etc.

Be able to care for the infirm.
Be able to administrate basic health care for self and others.
Be able to understand maintain basic cleanliness and hygiene conditions for yourself and others.
Excellent understanding of germs, viruses, infection, fever, and limiting exposure to infection vectors.
Heath Care Workers
Spiritual/Mental Care Workers
Dental Care Workers
Rule of Law - how does the law affect sustainability.

Property Rights
Squatting
Farming
Harveting Wild-life, wildlife management
Justice and Punishment

Physically capable of 5h of physical work daily.
Physically capable of walking for 10h in a single day with a small load.
Mentally capable of solving basic nutrition problems with resources at hand.
Spiritually capable of enduring hardships such as hunger, thirst, cold and fatigue.
Physically and Mentally capable of buidling basic shelter with materials at hand.
Ride your bike!
More Skills:
Basic understanding of hand-tools

Axe - For wood cutting and building.
Knife - For food preparation and eating.

Finding shelter and staying warm.

Different types of heating systems and how they used.
Impromtu shelter
Working with non-family groups.
Sharing responsibilities

Doug thinks Dan's monarchy ideas are wacky.
Dan's Plan for a SLAC Wiki
Invite SLAC mailing list members to answer the question, "If you just moved to Atlantic Canada, what would you need to know in order to live sustainably?" This form of engagement makes people think about what's important; the discussion that follows from this question will be at least as valuable as the resulting (something like a) FAQ.
Topics:

Food
Housing
Energy
Employment
Government? Unfortunately, Dan's vision of sustainable government is a monarchy.

Possible: create a Pattern Language, then use the chunks in a narrative.
Idea Parking Lot
Community Involvement: why it's important to be involved, and useful ways to be involved.
Overall philosophy: Will need to write what we think "Sustainable" means

It's not about surviving the Malthusian Catastrophe OR other apocalypse,
but leaving the world in as good or better condition for our children.