2003 in Brief Review
This year the life of Norval and Dan is told mostly in pictures because we traveled a lot starting with Costa Rica in April with Mike and Phil. In May I went to Washington DC and was told about an international conference in Morocco I should attend. In response, I ended up having the government cover my expensees to attend the conference.
In July, Dan and I headed to Moose Jaw for Drews wedding, which then turned into Dans trip across Canada. In September, my dad died and I headed back to Regina for the funeral. But then, in later October, Dan and I headed to Europe for a 2 week vacation really a 40th birthday present for Dan and a 20th anniversary present for both of us.
Since Europe, weve been enjoying staying close to home with our friends. Non-travel events of the year include Dan losing his dream job at Dalhousie University in February for over a year he had complained about his new boss and how they didnt get along. And Mike moved in with us for 6 months while he found a job in the city and an apartment.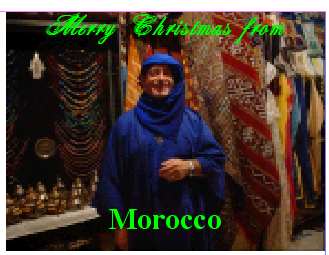 This spring I got to impersonate Ali Baba at an environmental conference in Morocco it was rough staying at a 5 star resort in Marrakech.

My dad died in September. The photo below is my favorite recent memory of him from July this year, happy as a lark playing cards (hands and feet canasta) at Queen Victoria Estates.